Senior Oracle ERP (Fusion Cloud) Functional Analyst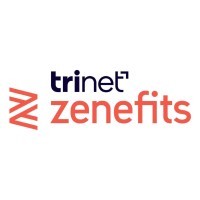 Zenefits
IT
Hyderabad, Telangana, India
Posted on Saturday, September 23, 2023
Senior Oracle Fusion Cloud Functional Analyst
TriNet is seeking an experienced Senior Oracle ERP (Fusion Cloud) Functional Analyst to join us as we establish a new team post our migration over to Fusion Cloud. In this role, you will work on designing, creating, maintaining, and supporting Oracle Fusion ERP Applications.

Responsibilities include:
Supporting Oracle Fusion ERP's functional capabilities (AR, AP, Cash Management, Billing, Procurement, Intercompany, Accounting).
Responsible and Accountable for Functional Design specifications, updating configuration workbooks, as required, based on the design.
Responsible to test capabilities as part of any development before handing it over to business.
Responsible to work with Oracle on critical SRs, product enhancement requests etc.
Conduct brown bags, training sessions for internal team member and help them ramp with Oracle functional expertise
Reviews the Quarterly Patch artifacts and suggest areas for testing as well as work with business leads to finalize what new features TriNet can use / leverage going forward
Perform production support issues and drive towards resolution.
Required Qualifications and Skills
4+ years as an Oracle Fusion ERP functional Analyst role or similar.
Bachelor's degree in Computer Science or related degree (or equivalent combination of education and experience)
In depth knowledge of AR, AP, Intercompany, Billing, Cash Management, Procurement, Accounting within Oracle Fusion ERP which includes Configuration, working with technical teams on any RICEW objects.
Knowledge of Bank transmission set ups as part of Payment processing
Knowledge on OTBI and BICC preferred.
Handled analysis of Oracle's Quarterly Patch and driven teams to do proper regression testing based on that.
Familiarity with Agile processes
Ability to utilize discretion and independent judgment to switch between priorities quickly without affecting quality or performance
Excellent written, verbal and presentation skills
Ability to clearly and succinctly present complex technical solutions to technical and non-technical team members and to our stakeholders/customers
Familiarity with the Oracle Cloud Infrastructure (OCI) and its integration with Oracle Fusion SaaS.