Senior Oracle Fusion HCM developer / engineer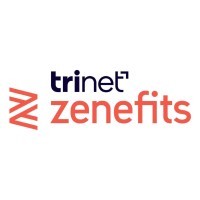 Zenefits
Software Engineering
Hyderabad, Telangana, India
Posted on Saturday, September 23, 2023
Senior Oracle Fusion HCM developer / engineer
Responsibilities:
Writes clear and detailed technical specifications for development of the application.
Develop products on schedule.
Produces elegant and efficient designs, high performance and scalable code that will allow for easy extension to future needs.
Effectively performs code walk-throughs.
In conjunction with Quality Engineering, proactively performs extensive system testing to ensure that the systems work efficiently and are developed following the applicable development methodology.
Unit tests to ensure accuracy.
Tracks record of identifying largest risk areas and driving resolution of these issues.
May be responsible for providing accurate and timely input to Project Manager or lead regarding status of project-related technical tasks.
Able to effectively estimate tasks, and duration of activities needed to develop solutions.
Serves as a contact person in support of production problems. This may include providing evening and weekend on-call support as required.
Performs other duties as assigned.
Qualifications
Bachelor's Degree in Information Technology, Computer Science or other related field
Minimal 3-5 years' experience with Oracle Cloud HCM
Expertise in Fast Formulae, HCM Extract, BI Publisher reports development, Interface development and troubleshooting, Application security roles, and Workflows
Understanding leveraging Oracle FBDI and HDL capabilities to import data into Oracle Fusion Cloud via OIC
In depth knowledge of Fast Formulas related to Absence and Payroll
Experience with Agile software development practices including Scrum, Peer Review, Git and CI/CD
Knowledge of SDLC Process
Ability to work effectively virtually with onshore team
Good interpersonal, communication and presentation skills
Demonstrated ability to convey complex information in a clear and concise manner
Technical certifications for Oracle Cloud HCM (desired)