Workers Compensation Pricing Associate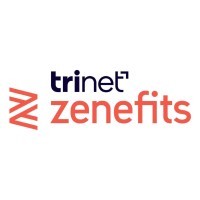 Zenefits
Bengaluru, Karnataka, India
Posted on Saturday, September 23, 2023
| | |
| --- | --- |
| | J o b D e s c r i p t i o n |
| | |
Workers Compensation Pricing Associate-India

TriNet is a leading provider of comprehensive human resources solutions for small to midsize businesses (SMBs). We enhance business productivity by enabling our clients to outsource their HR function to one strategic partner and allowing them to focus on operating and growing their core businesses. Our full-service HR solutions include features such as payroll processing, human capital consulting, employment law compliance and employee benefits, including health insurance, retirement plans and workers' compensation insurance.

TriNet has a nationwide presence and an experienced executive team. Our stock is publicly traded on the NYSE under the ticker symbol TNET. If you're passionate about innovation and making an impact on the large SMB market, come join us as we power our clients' business success with extraordinary HR.

Don't meet every single requirement? Studies have shown that women and people of color are less likely to apply to jobs unless they meet every single requirement. At TriNet, we are dedicated to building a diverse, inclusive and authentic workplace, so if you're excited about this role but your past experience doesn't align perfectly with every single qualification in the job description, we encourage you to apply anyway. You may just be the right candidate for this or other roles.

A Brief Overview
The Workers Comp Pricing Associate supports the WC Pricing function for prospects and clients through assisting the WC Pricing Analysts with review of risk exposure and managing various credit programs for existing clients.

Locations
India (On-site)

What you will do
Complete review of WC exposures which includes a detailed loss analysis, review of Risk Mitigation report, WC Class codes and total WC fees to discuss with Sr WC Pricing Analyst or above.
Documents files in a way that reflects a solid thought process and decision making through comprehensive reviews, sign-offs and referrals that comply with letter of authority and underwriting guidelines.
Manage Safety Incentive and OCIP
Monitor the SFDC queue and respond to cases or delegate as needed.
Collaborate with internal TriNet colleagues to help resolve client issues. This includes provided analysis of WC performance.
Interact with the Clients in a professional manner via emails, telephone, and/or cases to resolve client questions and issues.
Conduct research and update CRM with appropriate NAICS code, state specific experience mod, and coverage for monopolistic states.
Determine rates for states and WC codes on existing policy to compare to internal rates
Education Qualifications
Bachelor's Degree or equivalent experience and education preferred
Experience Qualifications
Typically < 2 years in an insurance or risk management role preferred
Skills and Abilities
Excellent verbal and written communication skills
Ability to communicate with employees at all levels of the organization
A demonstrated commitment to high professional ethical standards and a diverse workplace
Ability to adapt to a fast paced continually changing business and work environment while handling multiple priorities
Proficient in Microsoft Office Suite
Travel Requirements
not required

Work Environment
Work in clean, pleasant, and comfortable office setting with realiable internet access. The work environment characteristics described here are representative of those an employee encounters while performing the essential functions of this job. Reasonable accommodations may be made to enable persons with disabilities to perform the essential functions.
Please Note: TriNet reserves the right to change or modify job duties and assignments at any time. The above job description is not all encompassing. Position functions and qualifications may vary depending on business necessity.

TriNet is an Equal Opportunity Employer and does not discriminate against applicants based on race, religion, color, disability, medical condition, legally protected genetic information, national origin, gender, sexual orientation, marital status, gender identity or expression, sex (including pregnancy, childbirth or related medical conditions), age, veteran status or other legally protected characteristics. Any applicant with a mental or physical disability who requires an accommodation during the application process should contact recruiting@trinet.com to request such an accommodation.