Executive Director and Employment Counsel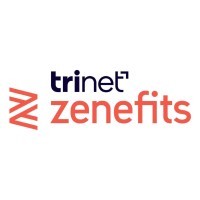 Zenefits
Legal
Hyderabad, Telangana, India
Posted on Tuesday, October 3, 2023
| | |
| --- | --- |
| | J o b D e s c r i p t i o n |
| | |
Executive Director and Employment Counsel, India

TriNet is a leading provider of comprehensive human resources solutions for small to midsize businesses (SMBs) in the United States. We enhance business productivity by enabling our clients to outsource their human resources ("HR") function to one strategic partner and allowing them to focus on operating and growing their core businesses. Our full-service HR solutions include features such as payroll processing, human capital consulting, employment law compliance and employee benefits, including health insurance, retirement plans and workers' compensation insurance.

TriNet has a nationwide presence in the U.S. and an experienced executive team. Our stock is publicly traded on the New York Stock Exchange under the ticker symbol TNET. If you are passionate about innovation and making an impact on the large SMB market, come join us as we power our clients' business success with extraordinary HR.

Don't meet every single requirement? At TriNet, we are dedicated to building a diverse, inclusive and authentic workplace, so if you're excited about this role but your past experience doesn't align perfectly with every single qualification in the job description, we encourage you to apply anyway. You may just be the right candidate for this or other roles.

The Role
To support TriNet's corporate operations strategy in India, the Executive Director and Employment Counsel, India is the most senior position in TriNet's Legal, Compliance & Business Affairs ("LCBA") Department in India and the department's representative on the India leadership team. The position directs the delivery of employment law services in India, and also coordinates other legal and compliance activities in India by leveraging the expertise of subject matter experts throughout the LCBA Department as well as outside advisors when appropriate. As an India leadership team member, this position helps drive implementation of business strategy and champions TriNet's corporate culture and values. The position also provides leadership support to other LCBA Department colleagues throughout India. The position reports directly to the Vice President and Associate General Counsel – Employment, Benefits & Compensation, a direct report of the Executive Vice President, Chief Legal Officer, Business Affairs and Corporate Secretary.

Locations
Based in Hyderabad, India (on-site), with occasional travel.

What you will do
Oversee all aspects of the legal and compliance function throughout India to ensure that the organization's legal posture is developed and maintained and that TriNet's India operations receive appropriate legal and compliance support
Advise and prepares all work product on employment law and compliance matters in India, and coordinates work on other legal and compliance matters pertaining to the organization in India, such as intellectual property, commercial contracts, business conduct and ethics, and litigation, by working with subject matter experts within the LCBA Department and managing outside counsel
Develop functional plans for managing legal matters and minimizing business risk, including activities to be performed in-house or through third-party relationships, to support the company's legal and compliance activities
Advise executive members on new laws, existing laws and legal rights that would impact functionality of the business
Serve as director or officer of certain TriNet subsidiaries in India, and perform relevant duties
Education Qualifications
Experience Qualifications
Typically 15+ years experience (combined law firm and in-house) practicing employment law in India
Active license and in good standing to practice law in India
Skills and Abilities
Deep expertise and experience in Indian employment law (counseling and claims matters); some experience with commercial contract negotiation and drafting; understanding of principles of privacy and data security laws.
Demonstrated leadership skills, including ability to effectively work with senior management, matrix organizations and change and influence management
Experience in managing/supervising individuals and teams, offices, or other enterprises
Experience supporting India operations of U.S.-based companies
Demonstrated ability to identify appropriate outside counsel and manage them effectively
Excellent analytical, interpersonal, presentation and communication skills, with the ability to understand, condense and effectively communicate complex concepts
Strong organizational skills, with high level of attention to detail and accuracy
Proficient in Microsoft Office Suite

Work Environment
Physical presence in the office will be required on a regular basis.
Please Note: TriNet reserves the right to change or modify job duties and assignments at any time. The above job description is not all encompassing. Position functions and qualifications may vary depending on business necessity.

TriNet is an equal opportunity employer and does not discriminate against applicants based on race, religion, color, disability, medical condition, legally protected genetic information, national origin, gender, sexual orientation, marital status, gender identity or expression, sex (including pregnancy, childbirth or related medical conditions), age, veteran status or other legally protected characteristics. Any applicant with a mental or physical disability who requires an accommodation during the application process should contact recruiting@trinet.com to request such an accommodation.