Procurement Operations Specialist - Support Desk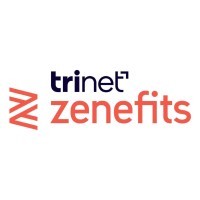 Zenefits
Customer Service, Operations
Hyderabad, Telangana, India
Posted on Tuesday, November 21, 2023
Procurement Operations Specialist - Support Desk- (IND85063)
TriNet is a leading provider of comprehensive human resources solutions for small to midsize businesses (SMBs). We enhance business productivity by enabling our clients to outsource their HR function to one strategic partner and allowing them to focus on operating and growing their core businesses. Our full-service HR solutions include features such as payroll processing, human capital consulting, employment law compliance and employee benefits, including health insurance, retirement plans and workers' compensation insurance.
TriNet has a nationwide presence and an experienced executive team. Our stock is publicly traded on the NYSE under the ticker symbol TNET. If you're passionate about innovation and making an impact on the large SMB market, come join us as we power our clients' business success with extraordinary HR.
Don't meet every single requirement? Studies have shown that women and people of color are less likely to apply to jobs unless they meet every single requirement. At TriNet, we are dedicated to building a diverse, inclusive and authentic workplace, so if you're excited about this role but your past experience doesn't align perfectly with every single qualification in the job description, we encourage you to apply anyway. You may just be the right candidate for this or other roles.
A Brief Overview
First line of communication for our business partners and responsible for providing first-class customer service related the business's procurement needs. This includes managing ServiceNow requests, shared mailboxes, receiving incoming emails, coordinating with other departments, and coordinating Third Party Risk Management activities. You will be responsible for researching and identifying issues as well as providing potential solutions to implement positive change and improve the overall procurement experience. This role should also possess strong communication skills and will be responsible for assisting in preparing monthly reporting. A strong analytical and problem-solving ability is needed to work with data and resolve issues.
Locations
India (On-site)
What you will do
•
Manages and supports end-to-end procure-to-pay process, including but not limited to: Stakeholder Management, Vendor Engagement, and Critical issue Management. 60%
•
Researches, analyzes, coordinates, and responds to incoming inquiries, assigns tasks to category managers and provides status updates on open requests. 20%
•
Helps department to maintain reporting including extracting and analyzing data from various sources, preparing reports (weekly, monthly, and quarterly) for dissemination to management and partners. 5%
•
Documents and maintains processes, procedures, and workflows of the Procurement department through interviews, review of forms and procedures, organization charts, job descriptions, flow chart development work distribution chart development and other techniques. 5%
•
Works to identify the source of bottlenecks, problems, and drive issues to resolution and makes recommendations to management for possible improvements and automation opportunities. 5%
•
Maintains department SharePoint site, including monitoring active links and ensuring messages are up-to-date; posts requests from Procurement teams for new or edited content on a timely basis 5%
Education Qualifications
•
Bachelor's Degree or equivalent experience preferred
Experience Qualifications
•
Typically 2+ years Experience in a procurement role with a strong focus on administrating the use of procurement tools and systems, with a customer service excellence focus required
•
Typically 2+ years Demonstrated experience in Organizational Change and high comfort level with ambiguity required
•
Typically 2+ years Experience with Procurement or Finance required
•
Typically 2+ years Experience working with Global teams required
Skills and Abilities
•
Strong documentation (e.g., process flow, policies and procedures, system/process testing scripts) skills.
•
Decision-making skills and analytical understanding
•
Strong inquiry management and customer service skills
•
Ability to communicate effectively verbally and in writing.
•
Strong prioritization, organizational and time management skills.
•
Ability to work independently and with a team in a fast-paced and progressive environment.
•
Ability to learn and develop new skills.
•
Ability to follow up on pending issues, take initiative and call out problems.
•
Deep technical capability along with proficiency in Microsoft Office applications.
•
Ability to understands the full P2P cycle quickly.
•
Ability to communicate across multiple organizations and levels, fostering and developing a strong working
•
relationship with key cross-functional working areas to ensure stakeholders needs are taken into consideration.
Travel Requirements
Minimal to none

Work Environment
•
Work in clean, pleasant, and comfortable office or home setting. The work environment characteristics described here are representative of those an employee encounters while performing the essential functions of this job. Reasonable accommodations may be made to enable persons with disabilities to perform the essential functions.